At Austin Longevity Center, we focus on our patients' health care and health maintenance. We provide a balance of treatments, up-to-date tools and techniques, nutritional supplements and herbal medicines. We offer chiropractic manipulation for the spine and extremities, soft-tissue mobilization, acupuncture, nutritional counseling, herbal therapies, kinesiotaping, gait analysis, computerized foot scans, cold laser therapy, and decompression for disc herniation.
Our chiropractors specialize in the assessment of structural imbalances from the ground up. Our acupuncturist treats all health and illness issues and has a specialty in cosmetic rejuvenation.
At ALC, we prescribe effective treatment plans allowing for a quick resolution of symptoms. We hope your ultimate goal is to enhance your health and physical well-being for the long term. We know it is ours.
Our mission at Austin Longevity Center is to help people of all ages have a healthy balance in living so that they may extend and improve their quality of life.
Dr. Todd Whipple, DC
Chiropractic Care
Dr. Todd Whipple was born and raised in Arizona. During his undergrad years he gained a lot of clinical experience working for two different chiropractic and wellness clinics. Dr. Todd graduated in 2000 from Parker College of Chiropractic in Dallas, TX. He and his family moved to Austin and opened a practice in December of 2000. Dr. Todd has three children, Savannah, Paige, and Luke. He enjoys spending time with his family and is passionate about athletics and the outdoors.
Dr. Todd has extensive training in treating sports injuries, chronic pain, nutrition, applied kinesiology, digestive disorders, cranial work and rehabilitation.
Dr Todd is wonderful and has helped me so much with my painful hip! Check them out!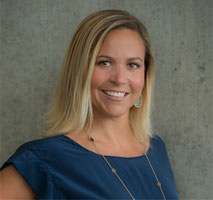 Dr. Rebecca Lindesmith, DC
Chiropractic Care
Dr. Rebecca Lindesmith, DC has returned to the Austin area after 10 years. She is a family wellness chiropractor in Westlake and excited to serve within this community and the surrounding communities of Austin, TX.
She is originally from Southeast Kansas. She is a graduate of Kansas State University, where she achieved her Bachelor of Science Degree in Business Administration/Marketing with an emphasis in Psychology. She left her corporate career in marketing/account management in Austin, TX to follow her dream of becoming a Chiropractor. Dr. Rebecca went on to earn a Doctorate of Chiropractic Degree from Cleveland Chiropractic College in Kansas City in 2012. While at CCC, she served in many distinct roles including Campus Ambassador, VP of the Women's Chiro Club, and Lead seminar representative for the Acupuncture Society of America seminars for 4 years. In another role, Dr. Rebecca was the chiropractic assistant for the founder of the Acupuncture Society of America, Dr. Richard Yennie, DC throughout her 4 years at CCCKC.
She has followed in the footsteps of her godfather, Dr. Gary Johnson, DC. After meeting Dr. Gary and his lovely wife, Cathy at the age of 20, she fell in love with chiropractic and acupuncture. Working as a chiropractic assistant for their practice while receiving chiropractic and acupuncture care, she saw the improvements in her life and many others from a physical, emotional, and spiritual level which ultimately led her to where she is today. Love is the foundation for the care she provides to every individual who partners with her on their journey to optimal health.
Dr. Rebecca will be serving as the new chiropractor at Austin Longevity Center currently owned by Dr. Todd Whipple, her other mentor who cared for her while she was in her corporate role in Austin over 10 years ago. Dr. Todd is the reason she took the leap of faith to change her life forever and follow her passion of loving and caring for others through a profession she devotes her heart to, Chiropractic!
I am incredibly grateful for Dr. Rebecca! She had such an impact on my successful VBAC (vaginal birth after cesarean), there are just few words to put to my feelings other than so much love. I saw her regularly throughout my second pregnancy, and felt so much relief during the 9 months that I did not experience with my first. Even at 43 weeks, she helped me remain calm, focused, open, and above all, comfortable. My son and I saw her 2 weeks postpartum and regularly since. Levy slept so much better than his older brother, nursed like a champ, and continue to grow and develop above the curve. And I continue to heal and feel better and better – so much more so than with my first baby. Like I said, I am incredibly grateful for Dr. Rebecca. We absolutely love her!
Janis S. Marion, LAc, MSOM, LMT
Acupuncture and Oriental Medicine
Janis Marion is a licensed practitioner of acupuncture, Chinese herbal medicines and bodywork. She is a Certified Mei Zen Cosmetic Acupuncture practitioner. Janis graduated from the Academy of Oriental Medicine at Austin in 2001 with her Masters degree in Oriental Medicine.
As a student of Macrobiotics and natural foods cooking in the 70's with Michio Kushi, and Hiroshi and Masako Hayashi at The Seventh Inn in Boston, Janis discovered that healing and healthful living are possible through diet. In the early 1980's, she studied and practiced Japanese style meridian acupuncture at the Kototama Institute with Masahilo Nakazono in Santa Fe, NM.
Janis arrived in Austin with her family, husband and four sons, in 1986. She has been in active practice for a decade, with a focus on women and children's health, nutrition and diet, preventative health care, cosmetic rejuvenation, injury recovery and pain management.
Originally I went to Janis with lower back pain. During that initial visit she noticed my grotesquely deformed feet, marred by years of bunions and hammertoes. Since I had been dreading the traditional treatment of surgery, I gladly accepted Janis' offer to try acupuncture on them. Resting on the table with needles in my toes, I could feel them relax. When the session was over, I hardly recognized my feet – they looked and felt almost normal. No more curled, painful toes – and no need for surgery! Who would have thought that acupuncture could fix feet? Now, if my feet begin to tense, a visit to Janis has me quickly walking on air again.!